90 proof Rye Whiskey that makes you forget what you think you know about whiskies. This is Rye and Rye is held to a higher standard from its barrel aging & its specific ingredients to its precise level of charring. Our Rye whiskey catches the experience of a warm Spring day of fly fishing on the Big Chico Creek.
Sandwiched between the eastern border of Butte County and the North Fork of the Feather River are two dozen small lakes that reside at 5,500 feet, providing water and habitat to a wide variety of birds and animals. 
We try to capture the refreshing feeling of an early summer swim in one of these glacier-formed lakes with our High Lakes Vodka.
Honey Run Honey-Flavored Whiskey
This American craft whiskey starts as a straight bourbon with a 21% Rye mashbill. We then add all-natural, raw Northern California Wildflower honey from the Chico Honey Company to give a hint of sweetness. Enjoy neat, straight on ice, or in your favorite cocktail.
All proceeds from the sales of this spirit go to help fund the rebuilding of the Honey Run Bridge.
90 proof Whiskey named after the Pacific Flyway that stretches from Alaska to Mexico, the Rocky Mountains to the Pacific Coast including the wetlands of both North & Central Valley's of California. This Whiskey is formed from 100% Calrose rice & rice malt aged in new American oak & used bourbon barrels.
Get exclusive discounts!
Join our Beaver Lodge Club and get exclusive offers and discounts on our spirits.
Join Now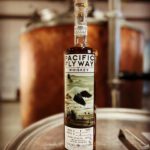 Kevin Rose
The Bourbon Turntable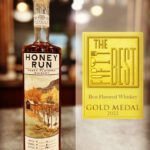 "Phenomenal. Really enjoyed the balance and complexity.."
Jeremy Schell
The Bourbon Show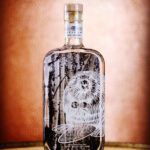 "Light and sweet nose, no burn in the mouth, surprisingly great for moonshine, which is not my typical go-to, might need to reconsider!
ASCoT Tasting Note