May We See Your ID?
You must be 21 years old to visit our website.
 Please enjoy responsibly.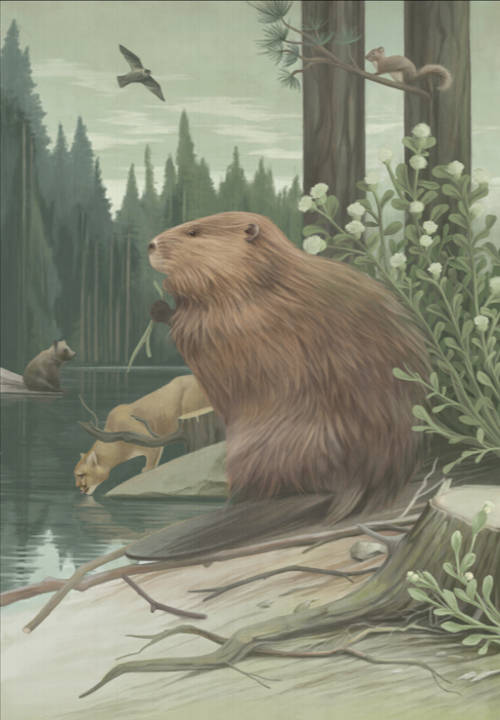 Golden Beavers once filled the rivers, streams, and wetlands of Northern California until the 1840's when over trapping led to their extinction. The beavers demise affected the annual Pacific salmon runs and reduced the creation of wetlands used by migratory waterfowl of the Pacific Fly Way.
We aspire to honor our great nation while never forgetting the price that was paid to create it. Golden Beaver Distillery is striving to make quality handcrafted spirits rooted in traditional American recipes using locally grown rice, corn, wheat, rye, and barley.
With each bottle sold, the Golden Beaver Distillery donates a portion of the proceeds to Occidental Arts & Ecology Center WATER Institute to restore beaver habitat across the Sierra Nevada and the Western United States. We also support migratory waterfowl through donations to the California Waterfowl Association. Learn more about our conservation efforts here.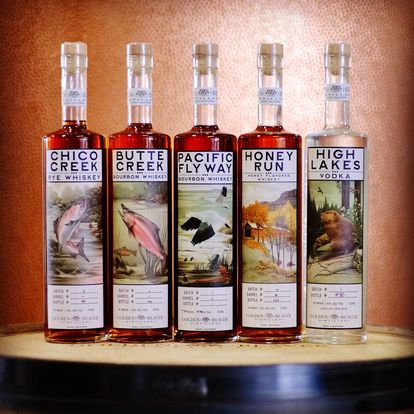 What makes Golden Beaver distillery standout from the rest?
Golden Beaver Distillery is one of only a few distilleries in the country that uses primarily rice. Northern California is home to one of the most celebrated rices in the world, Calrose. Calrose was once a much sought-after variety in Korea, where it was considered exotic. There was even a black market for the rice, and it was smuggled in large quantities for its superior culinary properties and flavor. This coveted rice is a central ingredient in our distillation process and is part of what makes Golden Beaver Distillery Wildly Different from other distilleries.

Award winning craft spirits
Really, we're not bragging...
A Gold medal for our Honey Run Honey-Flavored Whiskey from the  2021 Honey Spirits Competition,
A Platinum award from the 2021 Ascot Awards for our Beaver Likker Moonshine,
The California Moonshine Distillery of the Year award at the 2021 New York International Spirits Competition.
Gold Winner John Barleycorn Awards 2021 for our High Lakes Vodka. 
Gold Winner John Barleycorn Awards 2022 for our Bībā Soju- California Style.
2022 Sunset International Spirit Awards-Asian Spirits Winner for our Bībā Soju-California Style.
Join the beaver lodge club
Golden Beaver Distillery's member club where members get quarterly shipments of select spirits and discounts on food, drinks and merchandise at our Park Ave Still House. *California Residents Only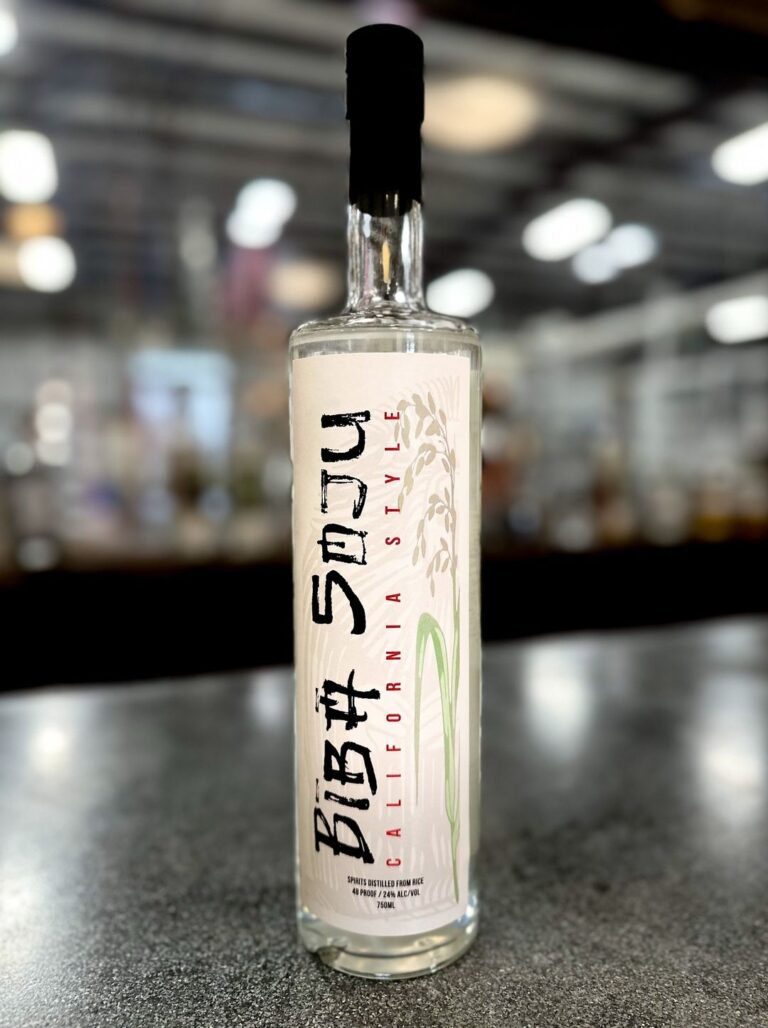 Bībā Soju - California Style
2022 Gold Winner John Barleycorn Awards
2022 Sunset International Spirit Awards- Asian Spirits Winner
We now offer a hand-made, double pot distilled Soju that captures the exotic flavors of Calrose rice that adds a California twist on one of the most popular spirits in the world. Discover Bībā Soju California Style. Enjoy it in a handcrafted Fineapple at our Park Avenue Still House.